We are very happy about this award and proud of the good partnership with crownpeak (e-Spirit).
We say THANK YOU for such a long and successful partnership and are proud to have received this award!
Our great cooperation with e-Spirit and the many successful projects with FirstSpirit strengthen the partnership.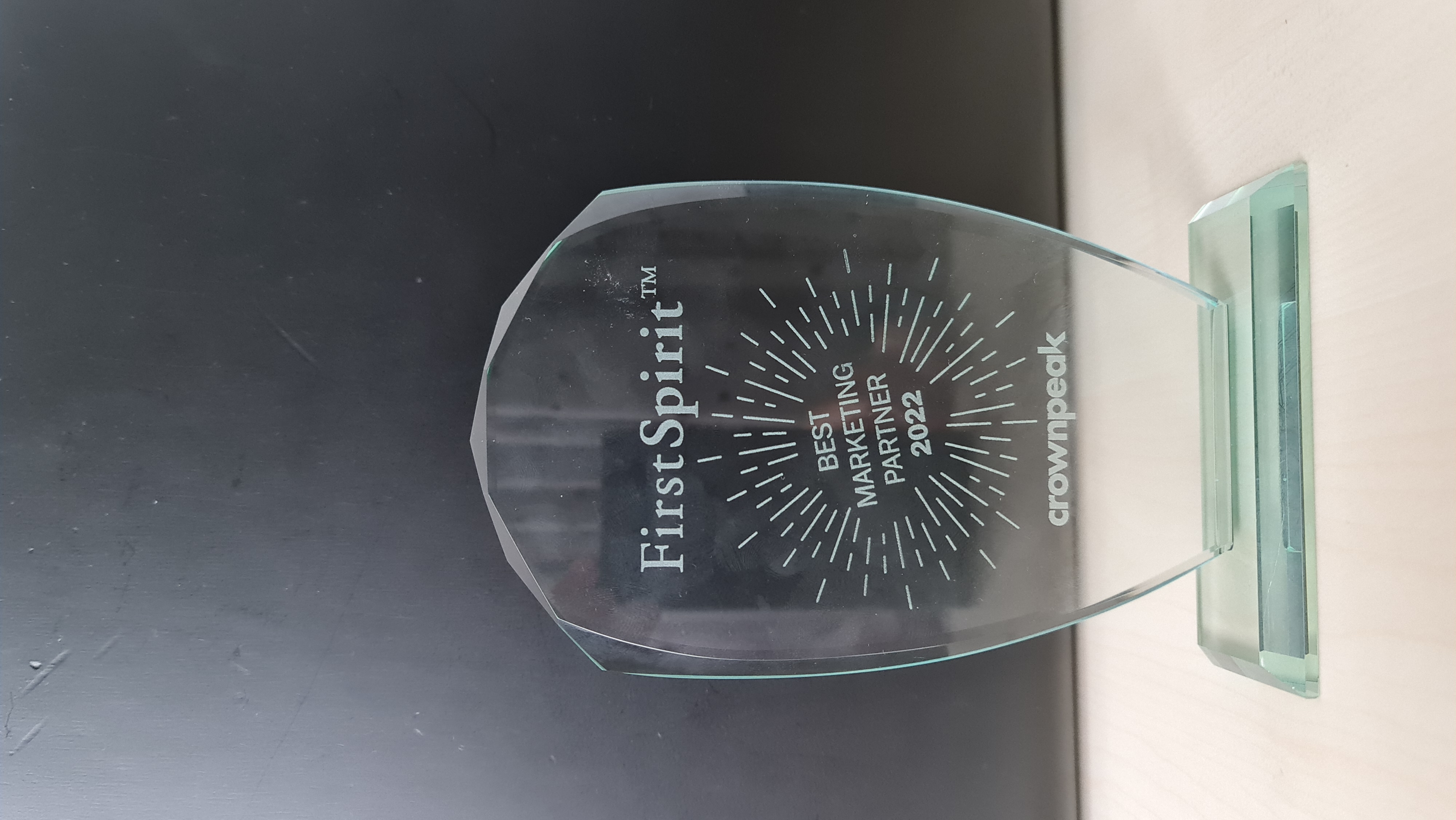 Managing Director Nico Rehmann accepted the award personally.