Innovative technologies as Chatbots are brought into different sectors and in a variety of Business functions used to create a better customer and employee experience to offer. They are highly valued by managers.
---
Chatbot use cases for businesses
The main chatbot application areas for businesses are:

Customer Support and Engagement
Chatbots as the first level of support: So that customers don't have to wait on hold, they get immediate support from the chatbot. Chatbots can also process refunds and order cancellations.
Chatbots answer repetitive questions: for example, if support agents are repeatedly asked about pricing plans, it's more cost-effective to have bots answer the queries.
Chatbots help visitors navigate the website: The bots simplify navigation and provide helpful instructions.
Chatbots can handle money transactions: Especially in the banking and finance sector, chatbots can easily help customers pay bills, check their cards' balances, and more.
Chatbots are entertaining conversationalists: Chatbots can serve as a source for entertaining discussions about the weather, movies, and more. This is a way to engage customers with personalized without distracting a human employee from their tasks.
Chatbots can collect customer feedback: Chatbots can use surveys or communicate with customers to register complaints or requests, helping to capture customer preferences.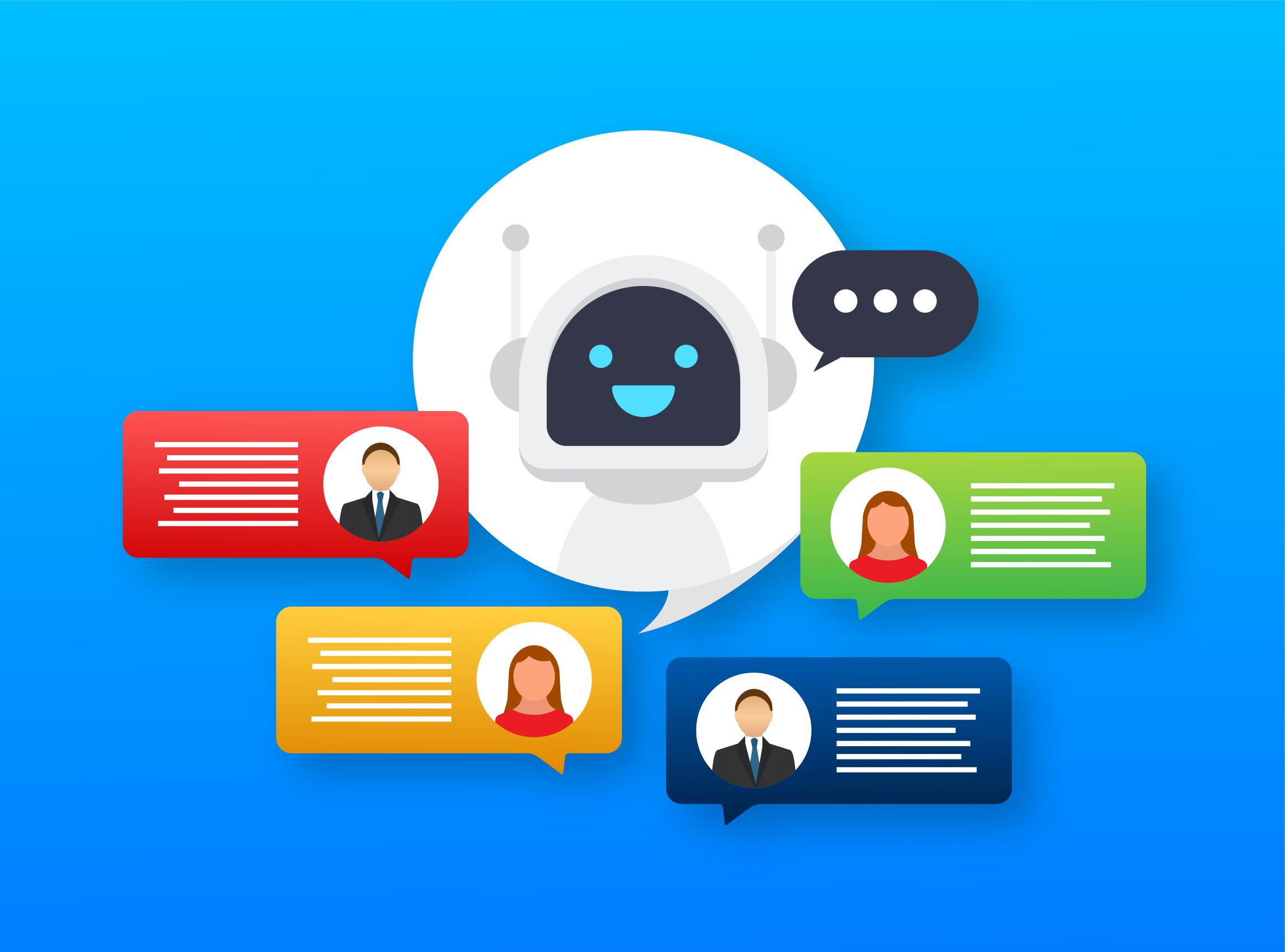 Sales and Marketing
Chatbots can make personalized recommendations: AI assistants can analyze a user's behavior on the website and provide them with personalized recommendations or useful marketing content.
Chatbots facilitate email capture and marketing campaigns: One way to capture email addresses is to program the bot to sign up visitors for newsletters, events, and webinars. It can also run contests and share promotional materials.
Chatbots support sales and lead generation: In addition to recommending personalized services, chatbots can engage visitors in conversation. They can also automatically connect prospects with sales reps and help them book demo appointments.
Chatbots can process purchases from customers: A bot can process instant purchases for retail stores and sign customers up for free trials. Chatbots can also serve as additional support for customers by helping them explore options or features.
Chatbots perform inventory checks and track orders: If a customer wants a particular item, the chatbot can see if it's in stock or how long it will take for the product to arrive. The bot can also make alternative recommendations if a certain item is not available.
Chatbots provide customers with access to information: If a customer can't find what they're looking for, chatbots can pull up FAQs and other helpful documents for them.

Employee Use Cases
Chatbots help employees find information quickly: When employees have trouble navigating internal documentation or knowledge bases, a chatbot can provide them with quick answers.
Chatbots serve as project support: chatbots can send notifications for various tasks, such as reminders to follow up with a customer or that an action has been taken in the CRM.
Chatbots as HR assistants: Chatbots can help employees register vacation days, retrieve company policies, and find answers to employment questions.
This list is not exhaustive. As chatbots become more versatile and powerful through AI and Natural Language Processing, their application areas are constantly expanding.

---
Here you can see all the articles in the blog series "Do chatbots own the future? An introduction to the chatbot world"
Installing a chatbot - these options are available
Why everyone should install a chatbot
Chatbot Guideline